Paris. Thursday, 29. September 2016.  Here you will see the full-length live transmission of the BMW Group Conference.
RELATED PRESS RELEASES.
The BMW Concept X2. A new dimension to joy.

The BMW Group has chosen the Paris Motor Show 2016 to present the BMW Concept X2. This new addition to the compact segment has a distinctive design that stands apart from that of the other X models and also draws on the BMW Group's history of coupe-making. The result is a compact concept exuding urban sporting appeal. read more
The BMW Group at the Mondial de l'Automobile Paris 2016.

The Mondial de l'Automobile Paris 2016 (Paris Motor Show) being held from 1 – 16 October 2016 will provide the setting for the show premieres of the new BMW 3 Series Gran Turismo and the BMW i3 with a more powerful battery and increased range. BMW Motorrad, meanwhile, is staging the world premiere of the BMW C evolution e scooter, which likewise features a battery with higher capacity and longer range. And BMW is also using the Paris show to present its recently launched personal mobility assistant, BMW Connected. read more
MINI at the Paris Motor Show 2016.

The latest model generation of the British brand MINI is now providing irresistible driving fun in both the small car and the compact car segment. The selection of John Cooper Works models is now extended to include a new top athlete which will generate enthusiasm for characteristic race feeling among additional target groups. The new MINI John Cooper Works Clubman sees its world premiere at the 2016 Paris Motor Show. read more
The new MINI John Cooper Works Clubman.

Having conquered the small car category, the latest generation of the John Cooper Works model family now takes the premium compact segment by storm, too. In terms of its exterior dimensions and space, the new MINI John Cooper Works Clubman is the biggest top athlete in the history of the British brand to date. The bonus in terms of roominess, everyday practicality and long-distance suitability offers a new range of opportunities to enjoy racing passion. read more
The new MINI Seven.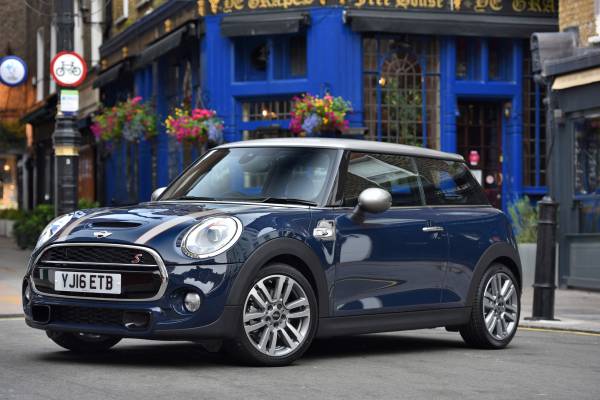 A sense of individual style has always been an integral part of the unmistakable MINI feeling. With the new MINI Seven, the British brand now goes even further in showcasing the distinctive qualities of the original in the small car segment. The first design model of the latest MINI generation presents a particularly striking combination of the brand's traditional values and the progressive product quality of the current models. read more